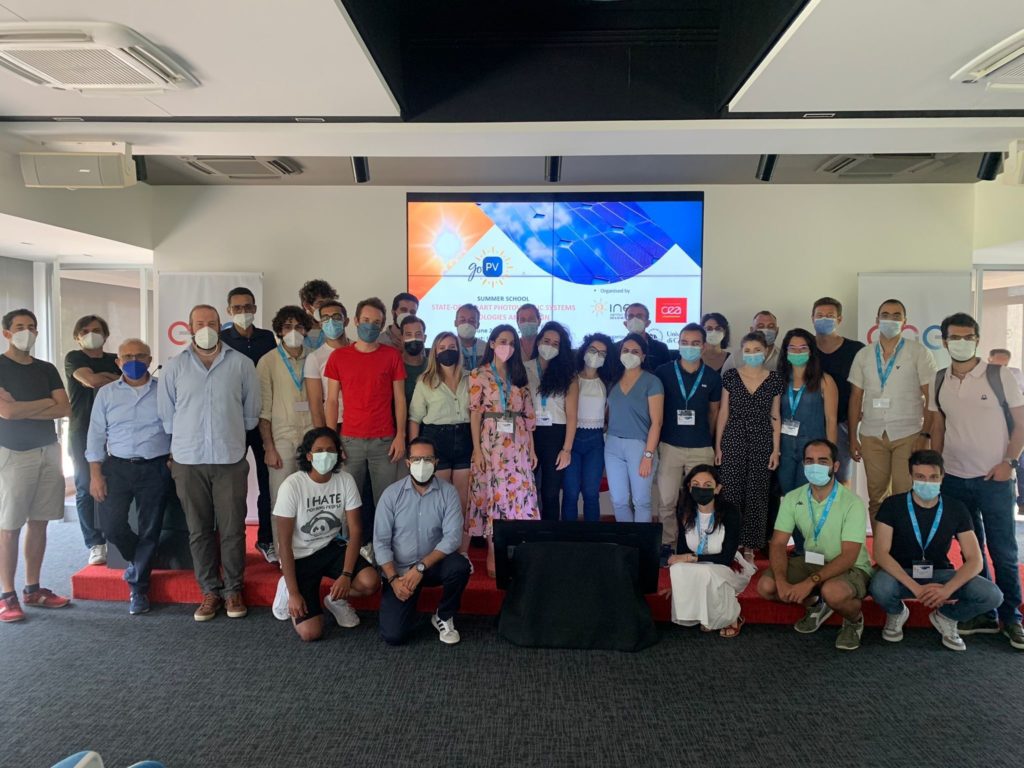 Training the next generation of solar experts- GoPV Summer School
In the framework of the European project GOPV, INES -French National Institute of Solar Energy- and the consortium partners organized a 3-day summer school on "State-of-the-art PV systems technologies and design".
This event took place last June 21st 22nd 23rd at Catania University (co-organizer of the event).
31 participants from 8 different countries
3 days of Summer School
2 intensive technical training at Catania University
1 day of visit of ENEL Hub & Lab at Passo Martino
All value chain of state-of-the-art solar PV systems have been tackled: from cells to module, inverters, trackers, design and performance analysis, economics and LCOE, environmental analysis and LCA
All lectures done by european expert giving some example or case study linked with GOPV projects and demonstrator
A warm thanks to the partners, and participants!