Demonstrator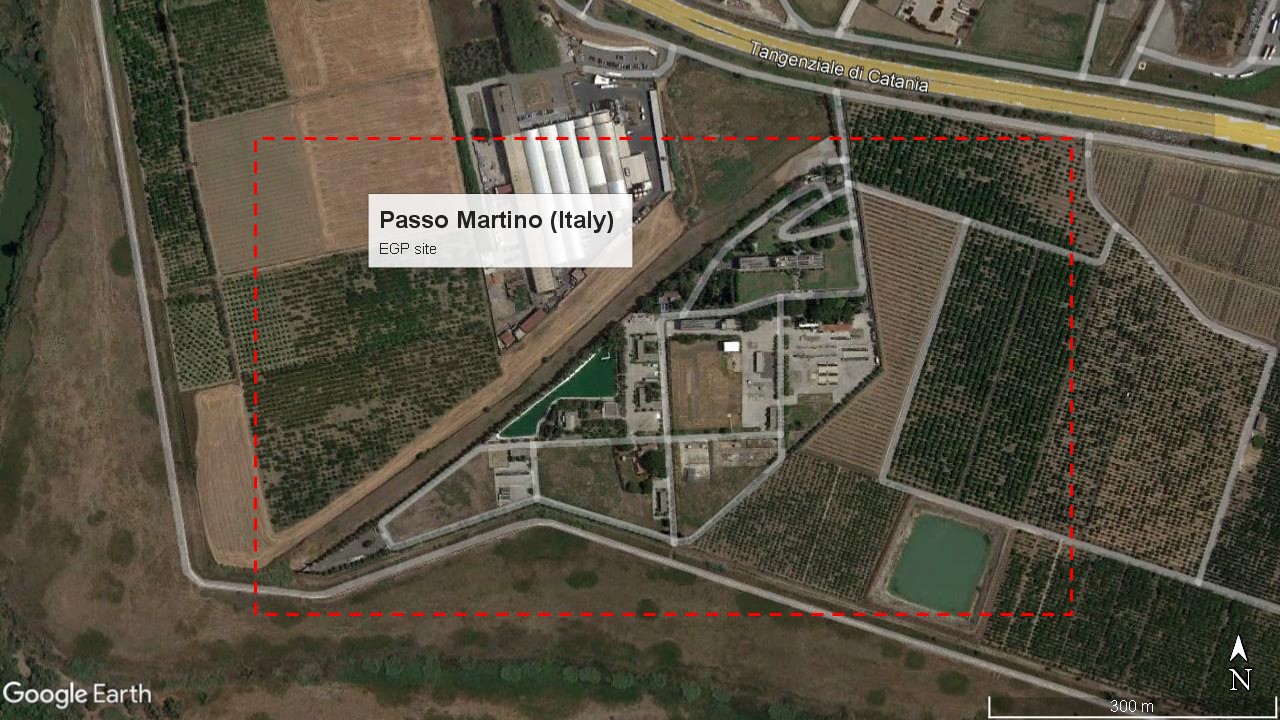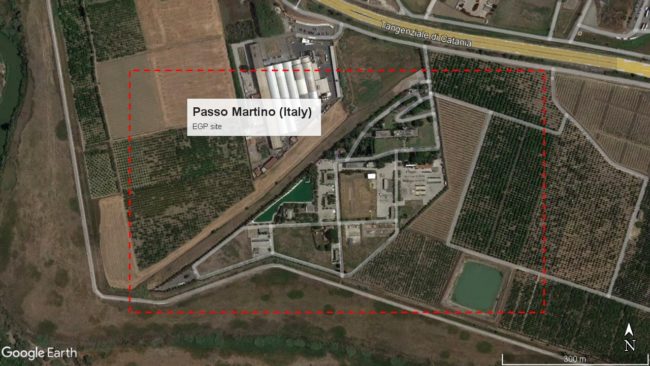 The GOPV integrated pilot is located in Passo Martino – Catania (Italy) EGP site.
The pilot's scope is to demonstrate the GOPV technologies (modules, inverters and trackers) and their integration in a Large PV system with a nominal power of 250 kW (DC).
The PV plant consists of 125kW of GOPV modules and of 125kW 3SUN Commercial modules, installed in the two main areas: Tracker area, where the support structures are Horizontal Solar Axis Trackers (HSAT), and the Fixed area where the structures are Tilted Fixed structures.
GOPV modules are installed with different configuration in terms of GCR and Height (or Elevation) of the structures.
GOPV systems monthly results from Passo Martino Demonstrator
---
December 2022
November 2022
October 2022
September 2022
August 2022
July 2022
June 2022
April 2022
March 2022
February 2022
January 2022
December 2021
November 2021
October 2021