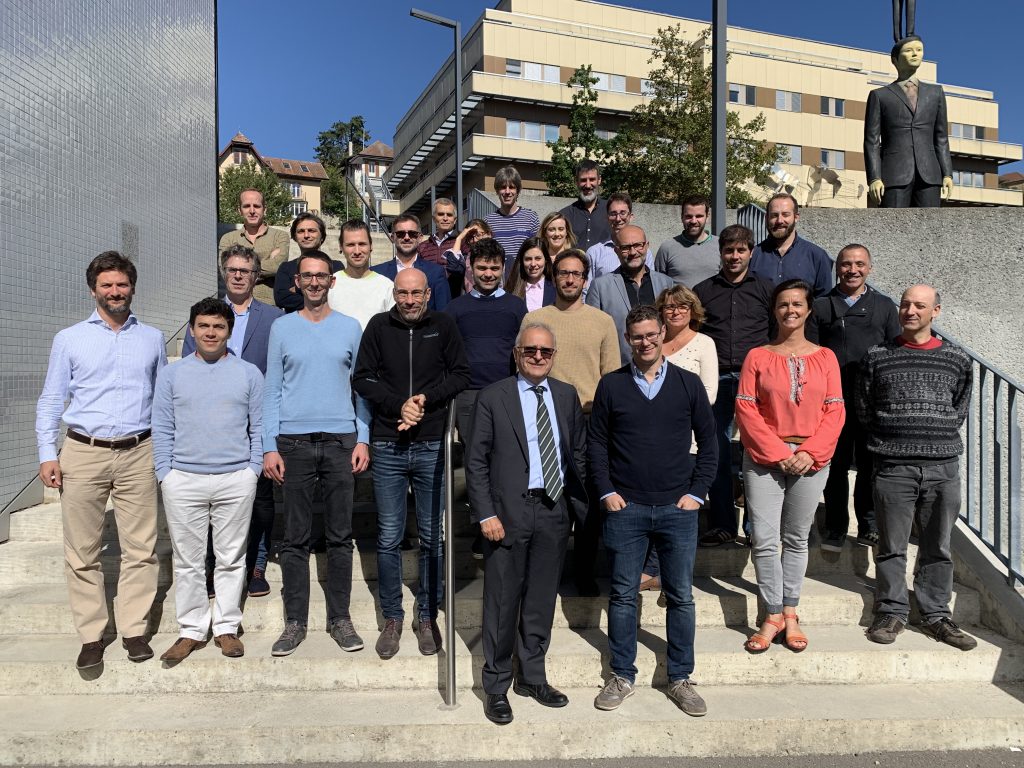 Next milestones during the 3rd General Assembly
18 months after the launch of the GoPV project in April 2018, the 11 involved partners have convened in the 3rd General Assembly on 2nd and 3rd of October.
The 2-day meeting was hosted by EPFL in Neuchâtel, Switzerland.
A time for each 7 work package leaders to present the review progress on each task, leading the General Assembly members to agree on strategic decisions for the forthcoming milestones.
General Assemblies are also a great opportunity to visit partner's facilities.
Next GA is planned for April 2020 in Italia.
This project has received funding from the European Union's Horizon 2020 research and innovation programme under grant agreement No 792059.