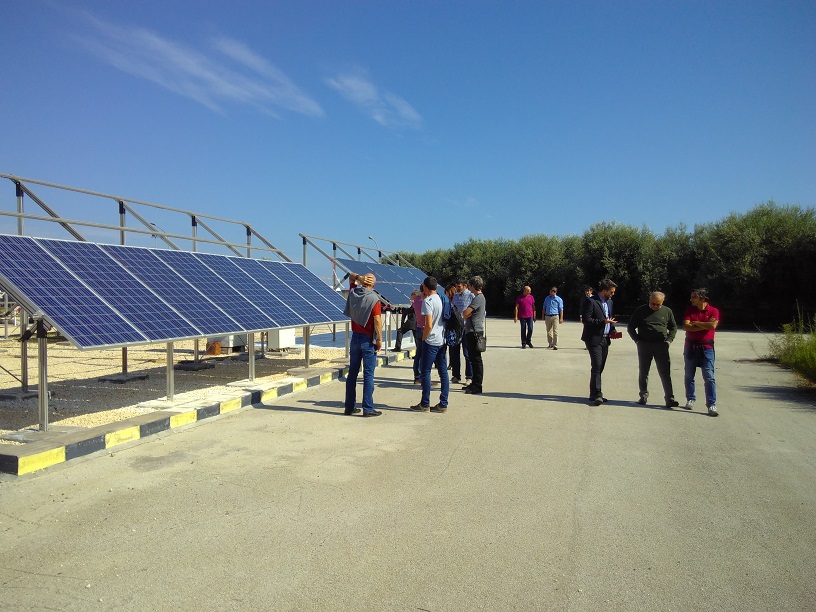 GoPV partners meet up for the first General Assembly
6 months after the launch of GoPV project in April 2018,  our fantastic 11 partners have convened in a General Assembly on 23rd and 24th of October. The 2-day meeting was hosted by Enel Green Power in Catania, Sicily.
Partners participated in an executive board to review progress on each tasks set up in the 7 different work packages. They also took the opportunity to give feedback on successes and drawbacks of each working streams, and to identify next steps in order to keep on with the great work done so far. Partners also took the opportunity to meet up in workshops dedicated to the most burning topics.
The Innovation Exploitation Board then gathered to come up with an action plan to protect, exploit & disseminate GoPV results produced over the past 6 months. Finally the General Assembly members met up to agree on strategic decisions for the project.
In the midst of such frantic schedule, GOPV partners got to visit Enel's solar PV module factory 3SUN as well as Enel's innovation facilities… and to enjoy some great Sicilian food !
Next get-together is planned for April 2019 in Spain, and should be hosted by Tecnalia.